The basic purpose of PCB surface treatment is to ensure good solderability or electrical properties. Due to the presence of copper in the air tends to be in the form of oxides, it is unlikely to maintain the original copper for a long time.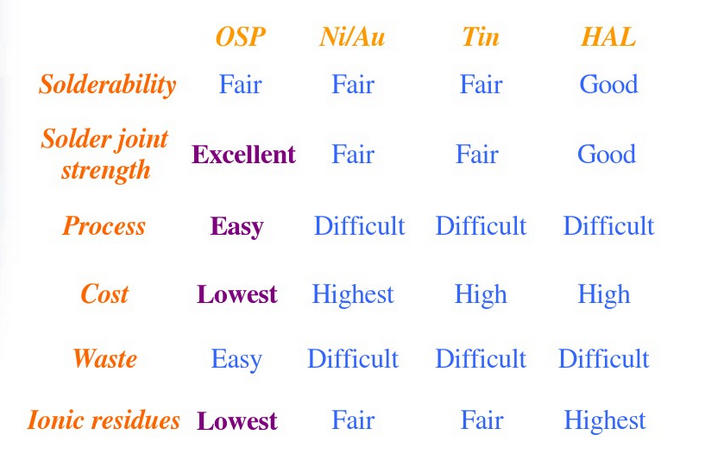 1.HASL
HASL, it is a process for coating molten tin (lead) on the surface of PCB and heating (compressed) by heating compressed air, to o form a coating layer that is resistant to copper oxidation and provides good solderability. Intermetallic compounds are formed at the junction of solder and copper. The knife can minimize the solder meniscus and prevent solder bridging.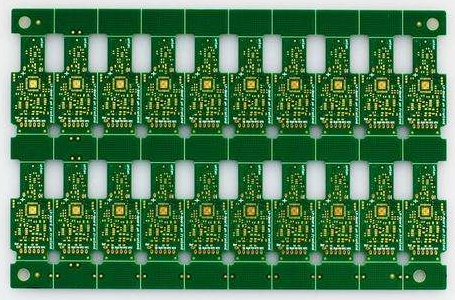 2.OSP
OSP is a printed circuit board (PCB) with a process of RoHS instructions copper surface treatment. ,Simply speaking, OSP is on the surface of cleaning bare copper, chemically grown a layer of organic film. This film has an oxidation resistance, thermal shock resistance, moisture resistance, to protect the copper surface in the normal environment no longer continue to rust.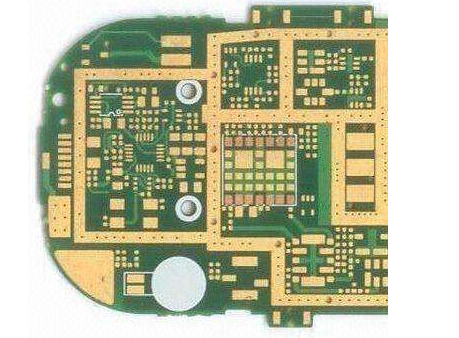 3.Immersion gold
The deposit of gold is a thick, electrical nickel alloy which is wrapped on the copper surface, which can protect PCB for a long time. In addition it also has other surface treatment process does not have the environmental endurance.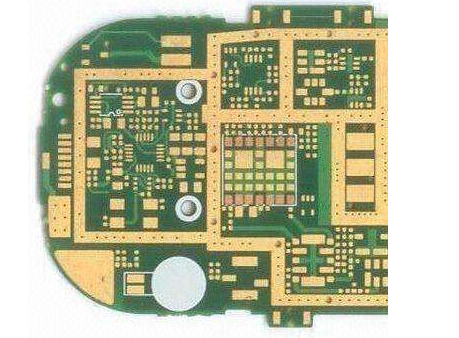 4.Immersion silver
The process of silver precipitation is between organic coating and electroless nickel plating. The process is simple and fast, and even if exposed to heat, humidity and pollution, silver can maintain good weldability, but it will lose luster.
5.Hard gold plating
In order to improve the wear resistance of products, increase the number of times and the hard gold plating.